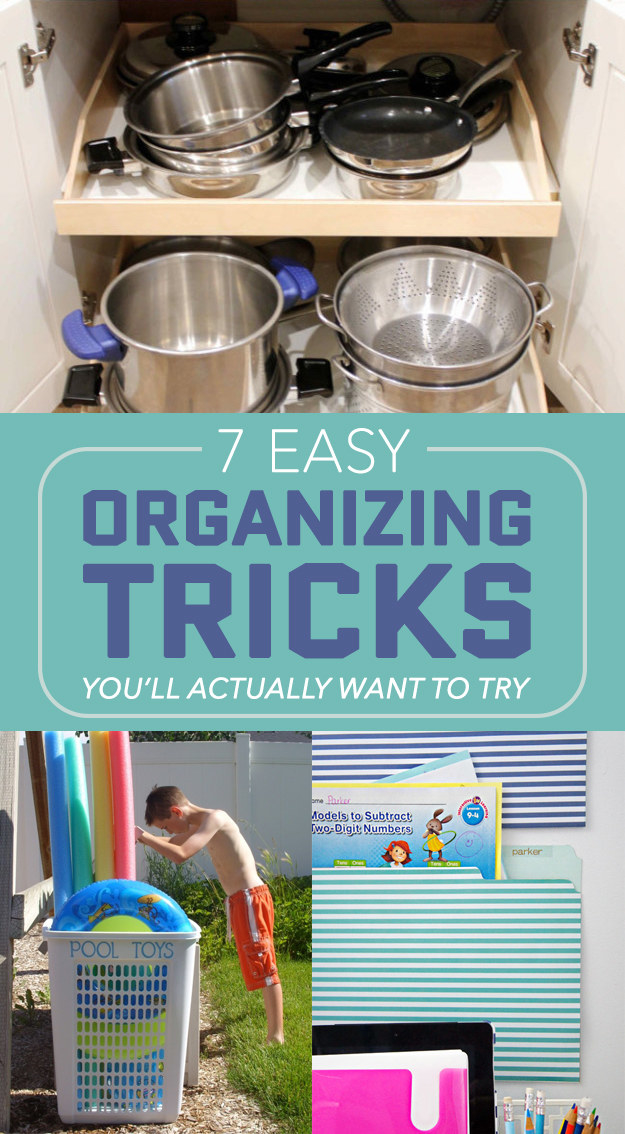 1. Use a big laundry hamper to corral oversize pool toys.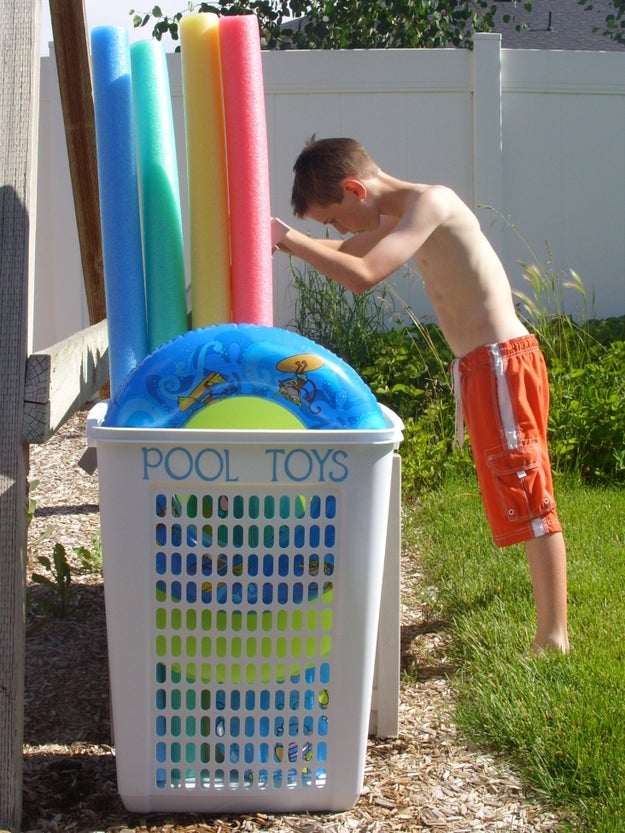 Cute label optional, but you can learn how to make it here.
2. Stack your boxes and bags of spaghetti in a magazine rack so they stay in one place.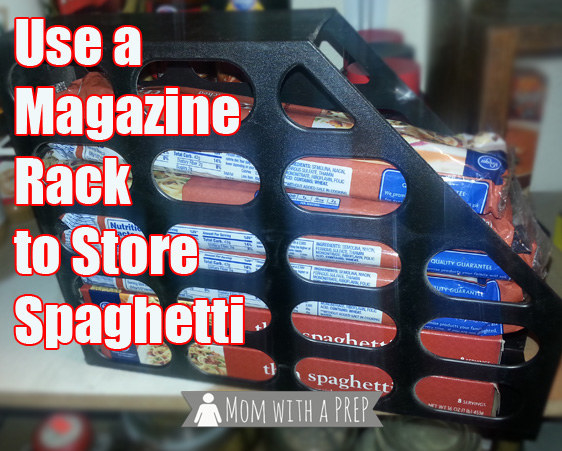 From here.
3. Keep your spray cleaners close at hand by hanging them on an over-the-cabinet towel holder.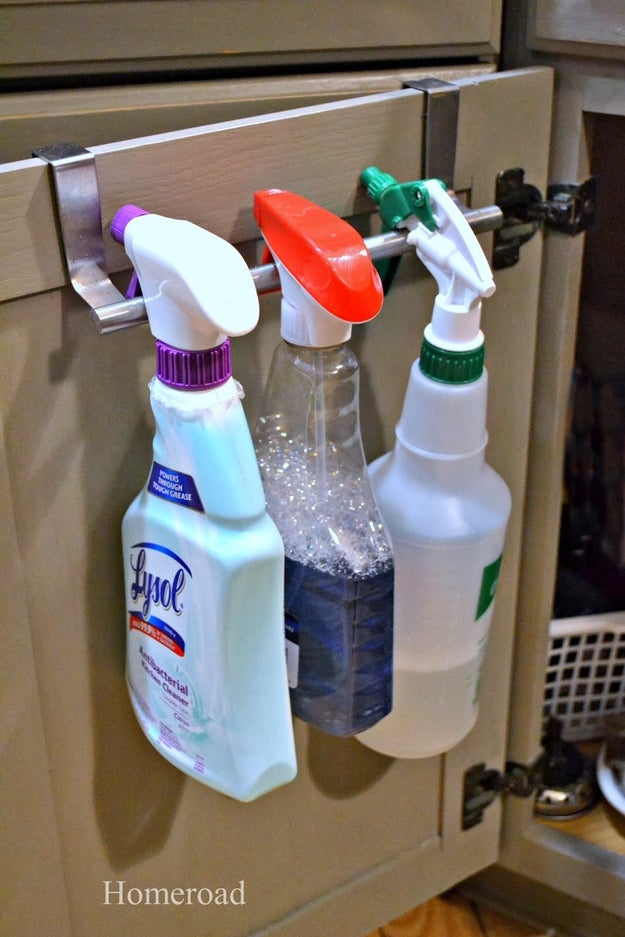 Brilliant! From here.
4. Turn file folders into wall pockets to keep your papers in order.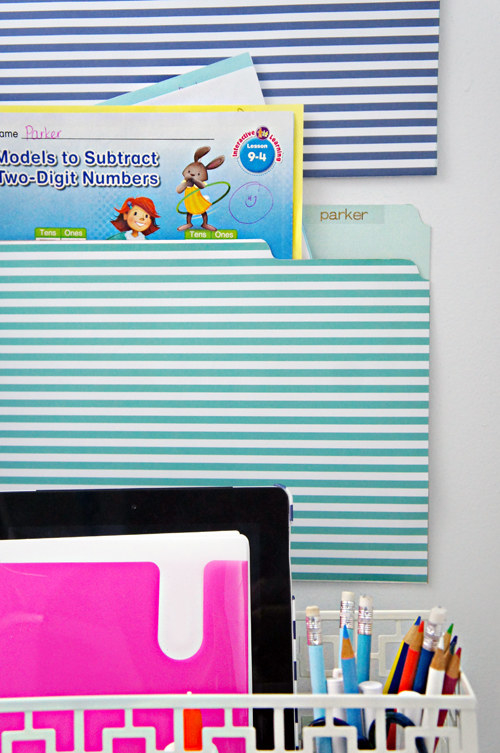 The how-to is all about organizing kids' homework, but this could be helpful in your home office or dorm room, too.
5. Upcycle your wine corks into bungee ties to tame cords (whether or not you store them in drawers).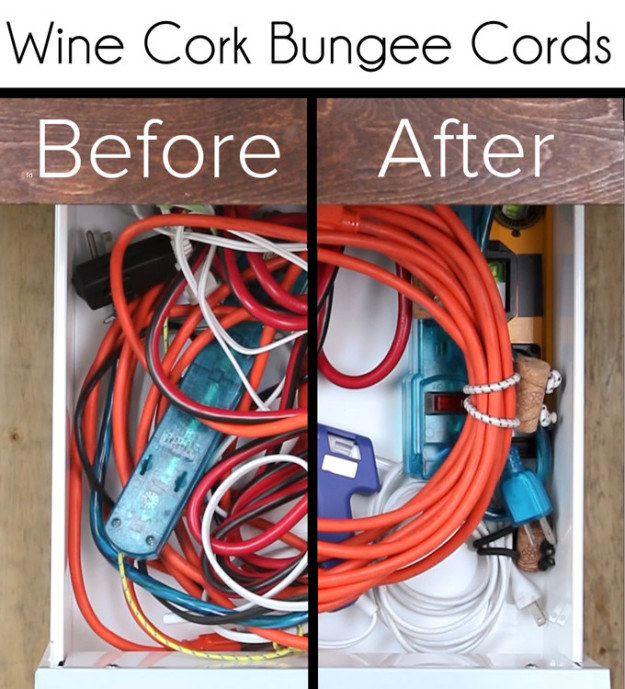 Here are the instructions.
6. Keep a bin in your closet and your kids' closets for clothes that you need to donate.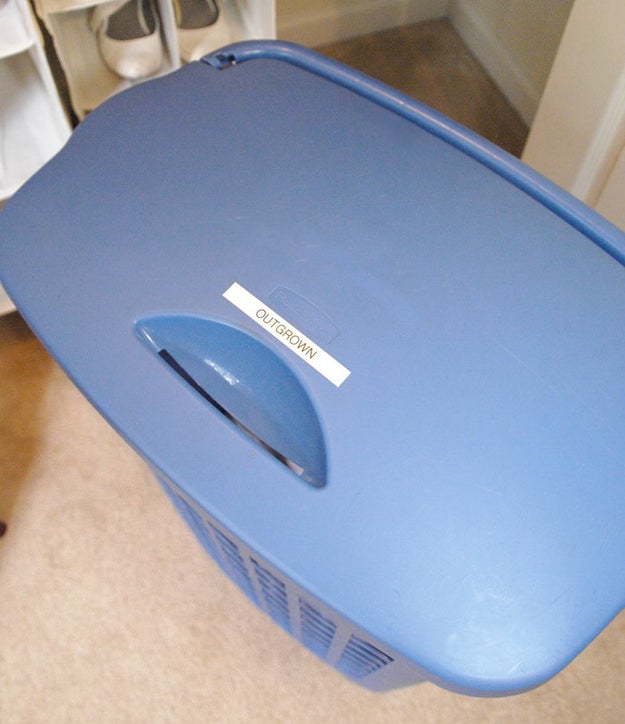 That way, they can slowly gather over time, and they don't have to take up valuable rod space. Read more about the system here.
7. Install pre-built slide-out drawers to store pots and pans in your kitchen.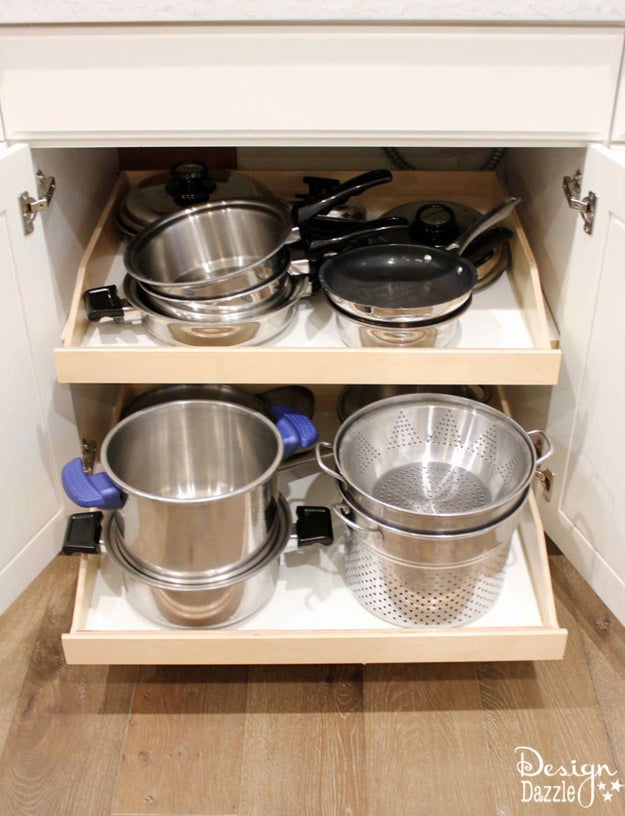 This is a little more time-consuming, but totally worth it if you want custom kitchen cabinets without the hefty price tag. And you can probably get it done in an hour or two. Here's how.