Adding a drizzle of dressing or a splash of sauce to finish a dish is fine, but those last-minute touches often leave a chunk of meat, a few lone noodles, or a single broccoli floret uncoated and bland—ugh.
If you want guaranteed, full-on flavor in every bite, marinades are where it's at. With soaking times that can range from 15 minutes to overnight, these sauces seep deep into the core of your ingredients for maximum impact and minimal hands-on cooking time.
Check out these eight versatile, easy options to keep in your arsenal. Best of all: They're made up of just five or fewer ingredients (not counting pantry staples, like oil, water, salt, or pepper). So whether you're looking for spicy, sweet, herbalicious, or creamy, there's a marinade here that'll satisfy your craving.
A staple in Argentinian cuisine, chimichurri can often be seen on restaurant menus as a garnish or a sauce. Here, it's a bright, gorgeous marinade that screams freshness, thanks to parsley, lemon, and optional mint. Use it to jazz up a plate of veggies or liven up a heavy piece of meat.
A digestion-aiding, heady blend of spices is tempered with a generous dollop of yogurt for an Indian-inspired marinade that works just as well on vegetables or tofu as it does on the chicken that this blogger opts for. Affordable and easy, it's great way to impress for less.
While this blogger uses this marinade specifically for steak, we can see the balsamic, soy, and Worcestershire combo working on pretty much anything. Only 30 minutes of soaking in this fragrant, zesty blend is enough for your meat, veggies, or even tofu to absorb the flavors like a sponge.
With fewer ingredients than typical Thai curry but an end product that's just as aromatic, this recipe turns coconut milk into a mouthwatering marinade that's perfectly suited for just about any protein, produce, or starch. Just a 15-minute simmer time will yield rich yet refreshing results that'll transport you straight to the tropics in a single bite.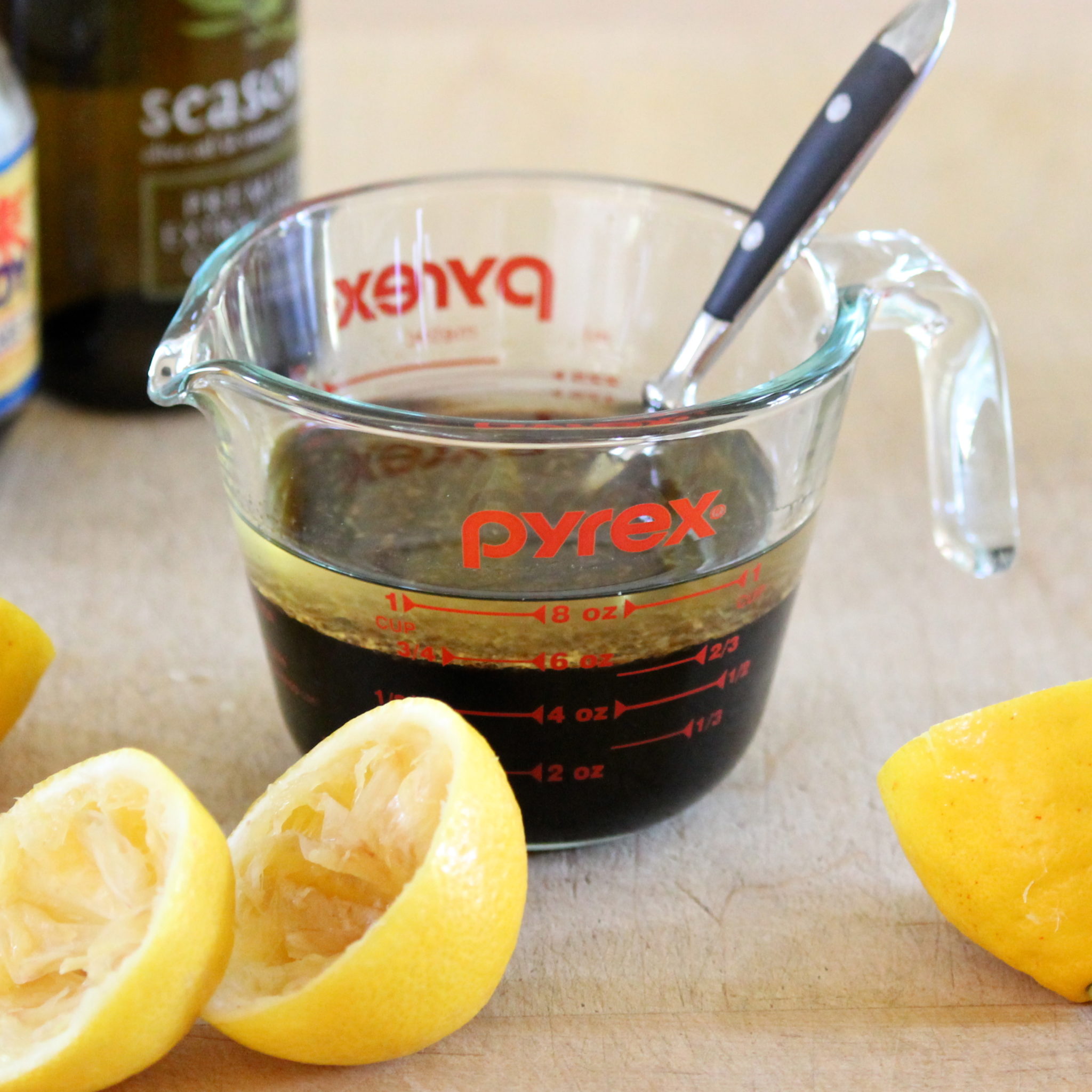 Hate complicated recipes that come with all sorts of fussy proportions? We hear ya. Just like its name suggests, this one's all about keeping things straightforward, using equal parts of the trio of pantry-staple ingredients. Easy to remember and easy to assemble, this has "go-to marinade" written all over it.
Store-bought or restaurant versions of teriyaki sauce are, more often than not, real sugar bombs. For the teriyaki taste without the sweetness overload, turn to this recipe, which trades in the cupfuls of granulated stuff for just a tablespoon of honey, rounded out with the spice and savory flavors of soy, ginger, and garlic.
A made-from-scratch recipe rather than a store-bought dressing, this take on honey mustard gives you more control of the sugar in a marinade that can typically be cloyingly sweet. A touch of curry powder further deepens the flavors and adds some antioxidants, while turmeric provides a rich yellow color.
Roasting veggies plain is enough to bring out their natural sweetness, but they become downright addictive when doused in this tangy, slightly spicy marinade before entering the oven. The use of dried parsley and thyme makes it a super-convenient option for when you haven't got time to run out for fresh herbs or when you're looking for a last-minute way to spruce up vegetables.