Get that dreamy curb appeal without dropping an entire paycheck.
When it comes to transforming any space, the little things can go a long way. It's no different for your front porch. There are plenty of ways to liven up your home's exterior without breaking the bank. Here are seven creative ways to jazz up your front porch so when you come home after a long day of work, you're excited to walk through that front door.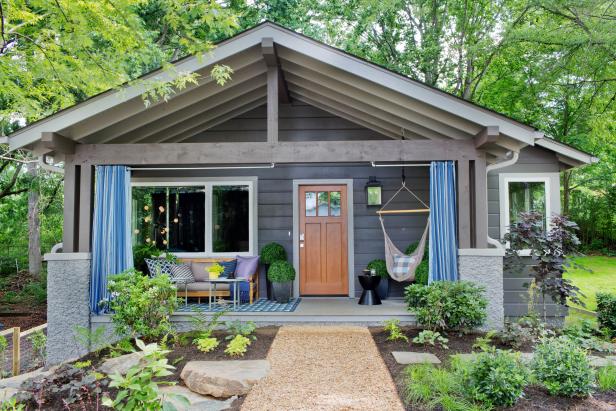 Let's start with the front door: it's typically the first thing the eye is drawn to when looking at a home's front exterior. That's why painting it is an easy and affordable way to instantly add some character. Go for a bold color, or give it a fresh coat of paint. Get tips and tricks on painting a front door here.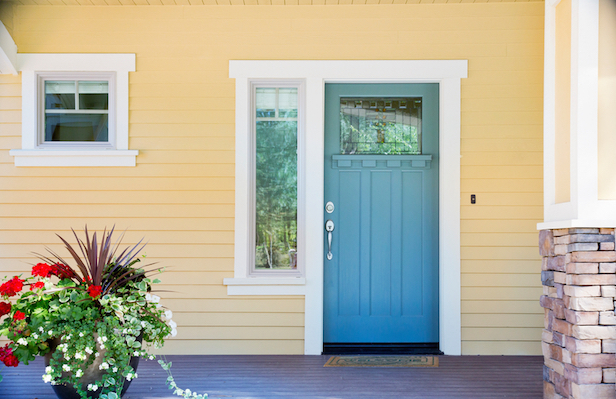 I love the instant change a set of outdoor curtains can make to a porch. It's a great way to add visual interest and in this case, a lot of color. If your porch allows for a seating area, curtains can offer privacy and shade for the days when you want to curl up with a good book.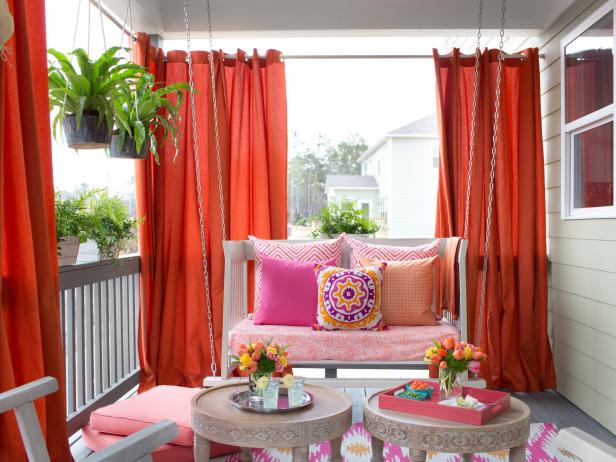 3. UPDATE YOUR HOUSE NUMBERS
Here's a cheap, easy and fun way too add a little spunk to your home's front porch. Freshen up the exterior with new house numbers. Explore all the options and pick or mix-and-match a set of exciting numbers. Don't feel confined to placing them on your wall or mailbox! Hang them on a planter box and add plants for a fresh look.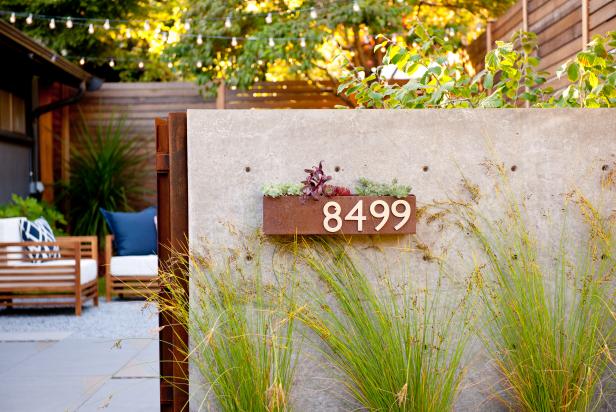 Get creative with your plants and flowers. While the flower pot route is a great one, and I highly recommend adding them around the porch, get creative with your flower containers. Use pitchers, wheelbarrows, old cans and sprinkle them throughout the exterior. It is an easy way to bring life and color to the front of your home. Check out fresh and fun DIY planter ideas here.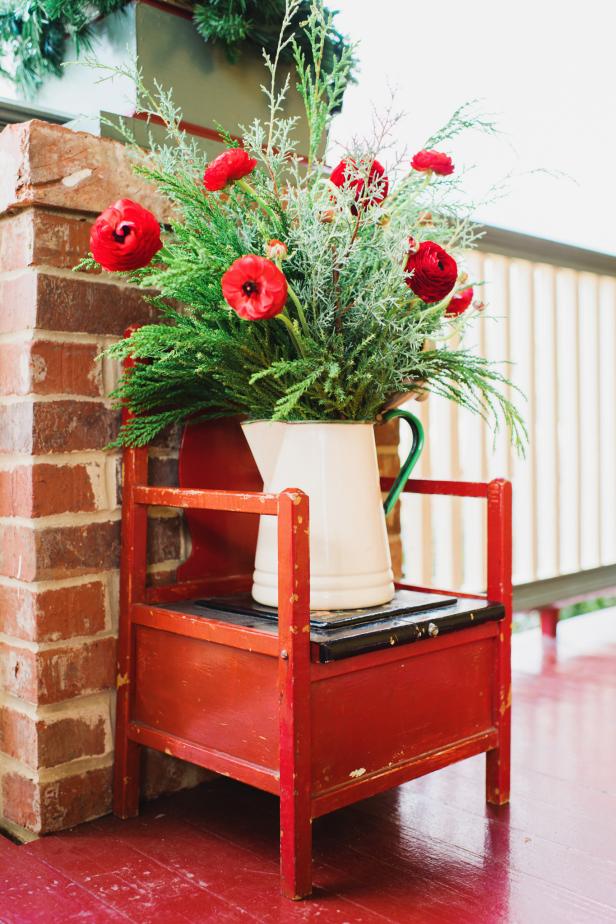 5. CREATE A SEATING SPACE
If your front porch has the space for one, consider adding a small seating area outside for entertaining. Patio furniture can get a little pricey, but there are some great steals at estate sales that would be perfect DIY projects. Add benches, chairs, tables and an outdoor rug to cozy up the space.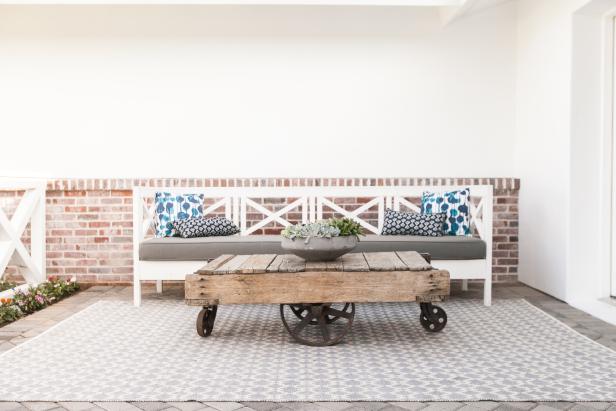 It's the classic front porch element and you should definitely have one if you have the place for it! This is on the higher end of the budget but it can make a big difference with a few pillows and a cushion, so it's worth considering. Learn how to install a porch swing here.