Plus tips on how to make them come out as nicely as the pictures.
1. Tape a piece of scrapbook paper around a glass vase to make it look $$$.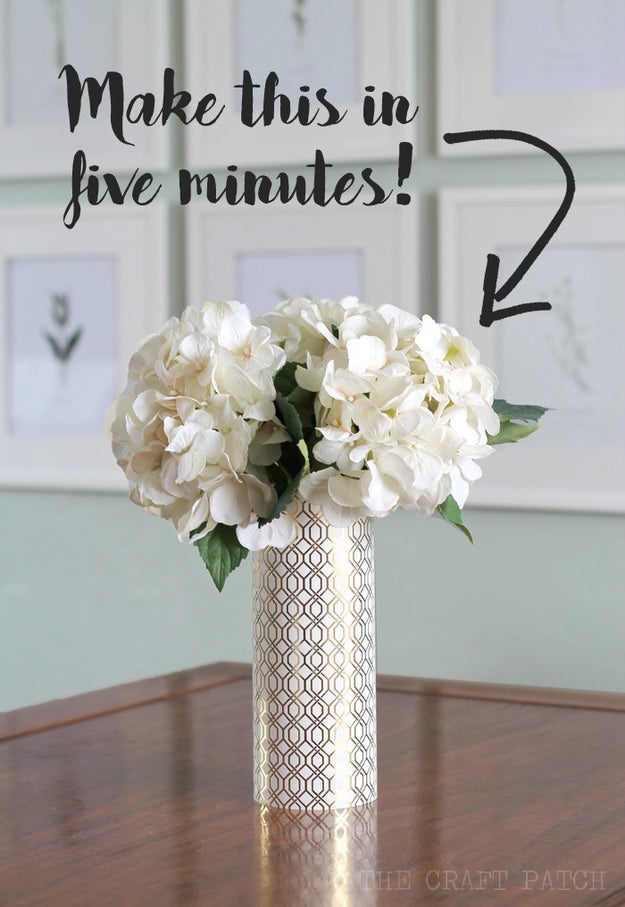 When you're cutting down the paper to the same height as the vase, slice along a straight edge (like a ruler) to make sure you get a straight line. Then use a few small, horizontal pieces of tape to make sure that the paper doesn't pop off. Also, consider picking a paper with a metallic foil or a pattern that reminds you of something that could be on a vase.
Here's the how-to.
2. Paint an old bangle with nail polish to create a piece of jewelry worth drooling over.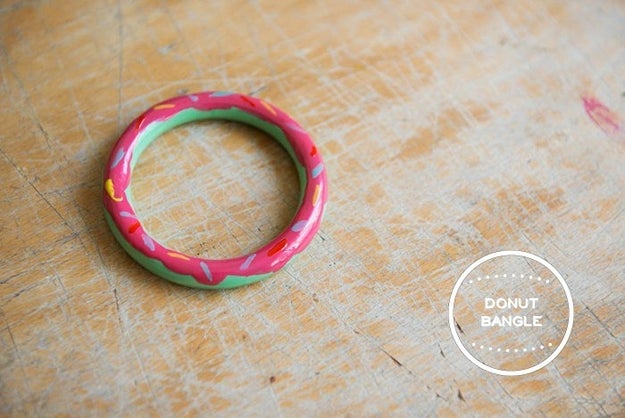 Make sure you let the coat of polish dry before painting on the "sprinkles," and to make sure your sprinkle lines come out nice and thin, use the tip of a toothpick to paint them on.
Here's the full tutorial.
3. While you have your glue out, attach two clothespins together to keep your earbuds tangle-free forevermore.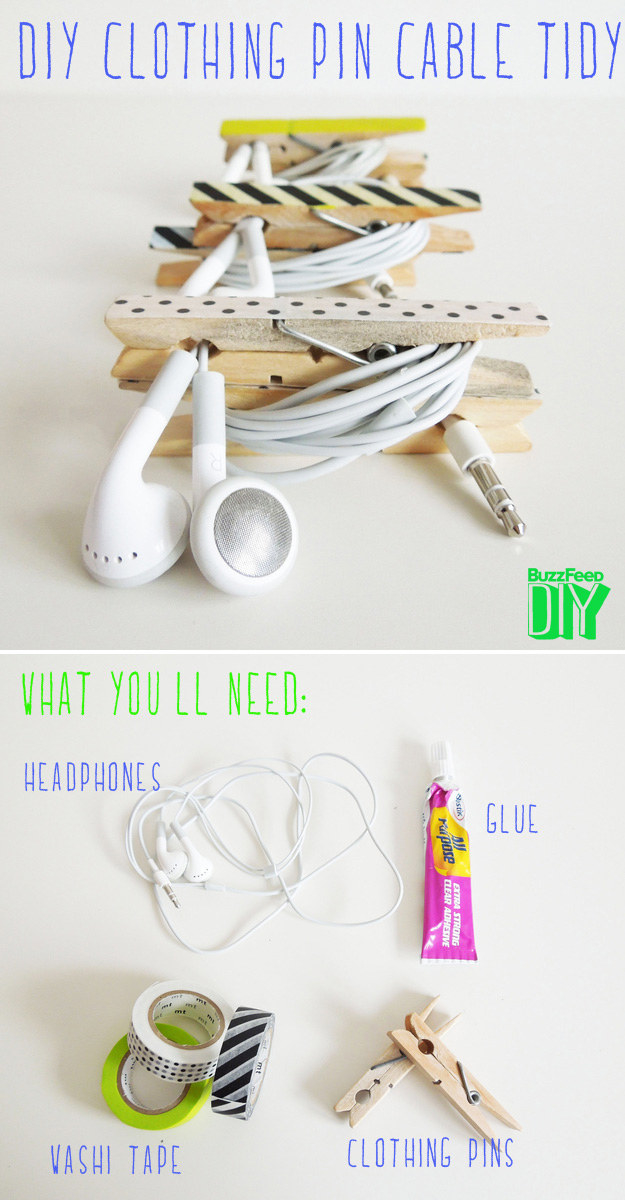 Again, the biggest tip here is to avoid using too much glue. Washi tape is the easiest way to decorate something, because you don't have to wait for it to dry.
Learn how to make this here.
4. Recycle strips of magazine or paper bags into colorful bows.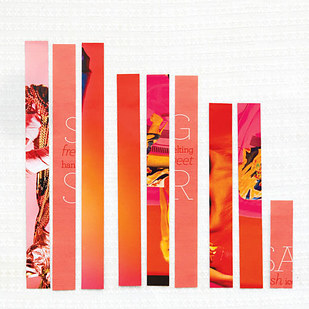 Photograph by Raymond Hom. Courtesy of Whole Living. Copyright © 2010.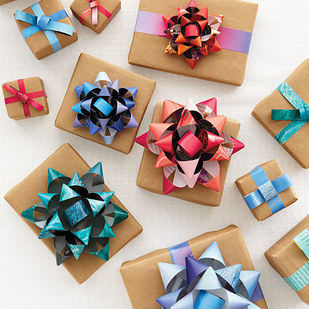 Photograph by Raymond Hom. Courtesy of Whole Living. Copyright © 2010.
The most challenging part of this is cutting your pieces of paper into straight lines. If you have a craft or X-Acto knife, go that route. Otherwise, after cutting the full page out of the magazine, fold it in half hot-dog style, then fold in half again, and again, andone last time, making sure your creases are sharp by running the handle of your scissors down each one. Then you have perfectly straight, sharp guides to help you cut straight.
Then, learn how to turn your strips of paper into bows here.
5. Preserve a few fronds of a fern from your yard behind glass.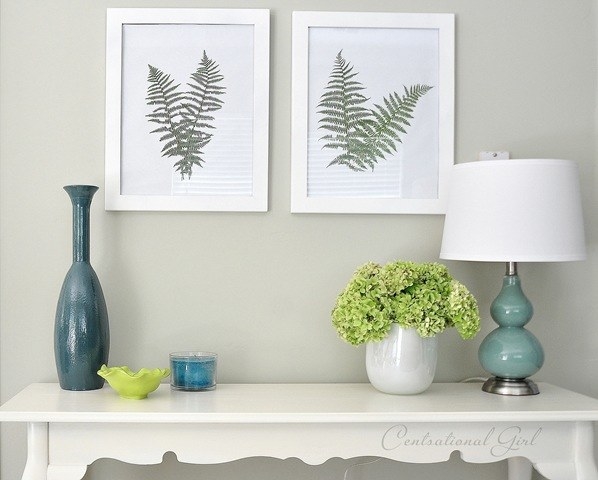 Of course, you could also use any flat-ish leaves or flowers, too. One tiny bit of disclaimer: You will need to press your leaves for two to three days under heavy books, so this ~technically~ takes longer than five minutes — but I'm counting it anyway, because it only takes about five minutes of actual doing. To make sure your project comes out picture-perfect, let the glue you use to affix your leaves to the paper dry completely before framing them.
Read the full step-by-step tutorial here.